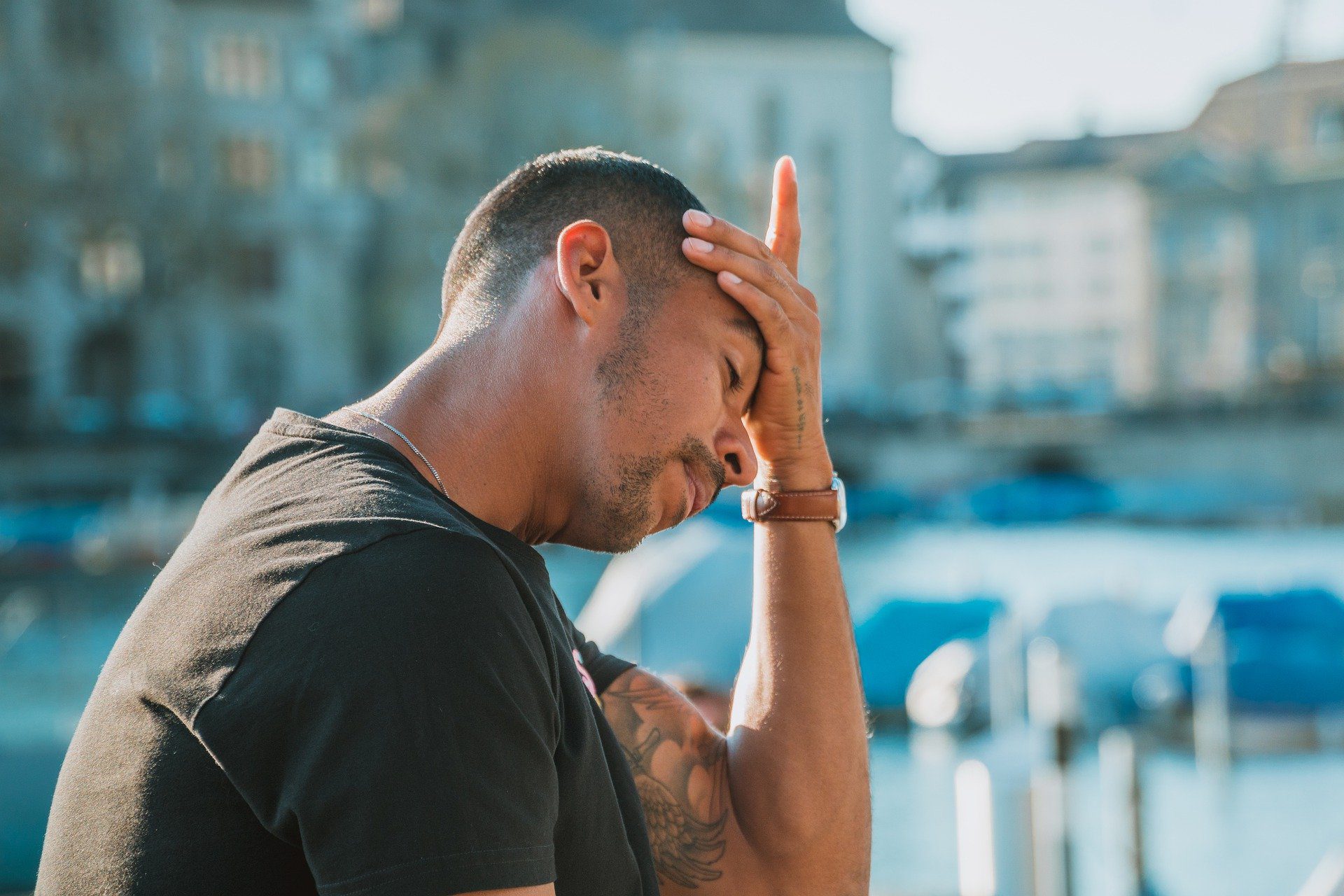 It's been a stressful year for all of us. Coming off a years-long global pandemic, a contentious Presidential election, and a reincarnation of the civil rights movement can have quite the effect on society, and unto ourselves. One of those historical events alone brings enough change to cause stress, let alone all at once. Add on top of that all of the "things" that normally can bother us and it becomes a lot! So, now more than ever, it's a good time to talk about stress. 
Each year since 1992, the month of April has been dedicated to Stress Awareness. If you're anything like me, you might be reading this thinking that you are well aware of your stress, so why dedicate an entire month to it?! Well, that's because we need to bring awareness to what that stress can do to your body and mind, and ways to cope with it.   
We all experience stress differently, but stress does share common elements. Meriam-Webster defines stress as a physical, chemical, or emotional factor that causes bodily or mental tension. So when we're stressed, some of us will feel some or all of those factors. It's how we respond to those factors that will help us overcome and alleviate stress.  
So, what better way to end the workweek than talking about how to identify and cope with stress.  
What are the warning signs or symptoms of stress? 
Mental fog

 

Indecisiveness 

 

Headaches

 

Jaw-Clenching

 

Sleeplessness 

 

Change in appetite (or lack thereof)

 

Substance abuse

 

Headaches

 

Backaches

 

Neck & Shoulder tension

 

Stomach & digestion problems

 
What are some ways to cope with this stress?  
Meditation – T

ry using an app for that! I use simplehabit.

 

Breathing exercises and yoga 

 

Talk to someone about your stress – i

t could be family, a friend, a mentor, religious leader, or therapist. 

 

Do something kind for others

– Check out this short video on the science of kindness 

Make gratitude a priority 

–

ake a list of things you're grateful for and affirm your gratitude. 

 

Create a stress-free environment by 

decluttering

 

Aromatherapy, such as diffusing essential oils like lavender or chamomile 

 

Fresh Air & Exercise (even small, frequent walks do wonders!)

 

Get enough sleep 

 

Eat well and avoid processed/sugary foods

 

Take a break 

 

Avoid consuming depressants like alcohol and drugs 

 

Learn to accept the things you cannot change

 
Coping with stress isn't just a one-off thing. It's something health experts say we should be mindful of all of the time. That's because chronic stress can lead to serious health conditions, such as heart conditions, high blood pressure, stomach disorders, and depression. Stress isn't just inconvenient, it's unhealthy and can have lasting, devastating impacts on your health and possibly even the health of those around you. We encourage you to be mindful of stress and practice these methods in pursuit of a healthier life.  
Interested in learning more about Worthy Insurance? Please email us at  hello@worthyinsurance.com or call 773-945-9000. 
Worthy Insurance is a niche broker with a focus on providing insurance placement and risk management services to the Healthcare, Manufacturing, Social Service, and Main Street business communities. Here at Worthy Insurance, we love to provide you with exciting and fun articles to learn more about insurance and how it impacts your life. Visit our other blogs to find more information. 
While Worthy does offer a wide variety of insurance coverages, our main coverages include property coverage, worker's compensation insurance, general liability, professional liability, and cybersecurity coverage. To find out the best coverages for your company, use the contact form below so you can be at ease knowing your company is covered. For personal insurance, please visit Vero Insurance. 
The information provided by Worthy Insurance on www.worthyinsurance.com is for general informational purposes only. All information on the Site is provided in good faith, however we make no representation or warranty of any kind, express or implied, regarding the accuracy, adequacy, validity, reliability, availability or completeness of any information on the Site. Under no circumstance shall we have any liability to you for any loss or damage of any kind incurred as a result of the use of the site or reliance on any information provided on the site. Your use of the site and your reliance on any information on the site is solely at your own risk. 
Sources:  
April is Stress Awareness Month – The American Institute of Stress 
How to Deal With Stress: 14 Ways to Cope | Health.com 
Tips for Coping with Stress|Publications|Violence Prevention|Injury Center|CDC 
Research from USC experts shows link between gratitude and health