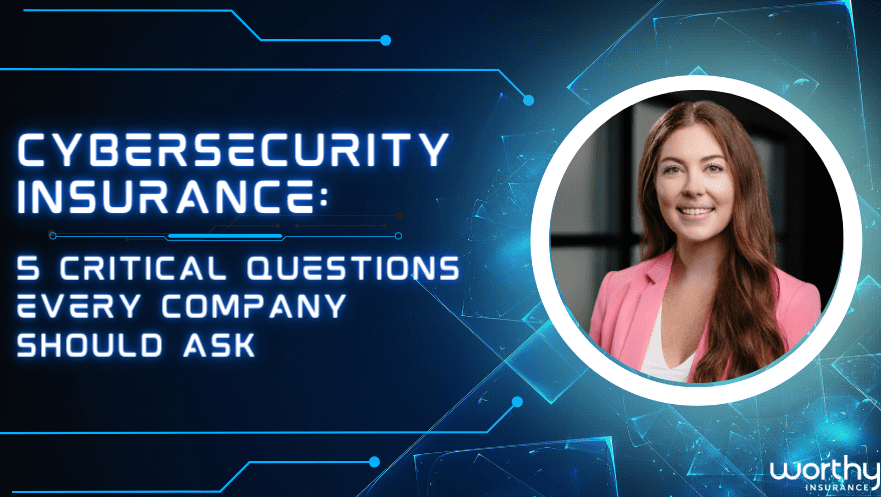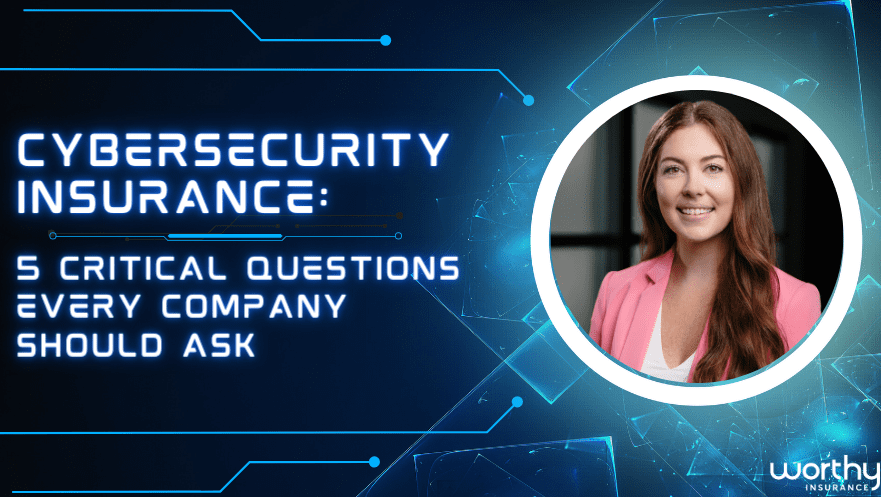 The world of cybersecurity can be a daunting one for businesses. Every day, new threats emerge, and companies need to protect themselves from data breaches, ransomware attacks, and other types of cyber threats. One essential tool for transferring these risks is by purchasing cyber insurance. Looking to get started? Here are five critical questions that every company should ask.
Do we have a cyber insurance policy?
This question may seem silly, but it's a critical question to ask. Communication within an organization often falls short of expectations. Your cybersecurity and IT professionals, as well as the individuals within your organization overseeing them, may have no idea whether such a policy exists.
Even if there is a policy in place, it's crucial to ensure that it provides adequate coverage and that you understand the coverage in place for your business. Cyber sub-limits in insurance policies may not be enough to cover you properly. Reviewing these limits with your insurance broker or carrying a standalone cyber liability policy will help to fill any coverage gaps and mitigate any potential uncovered claims.
Who owns the task of mitigating cyber risk with insurance?
Establishing accountability helps confirm that the tasks of managing and mitigating cyber risk are completed properly and in a timely manner.
Mitigating cyber risk is typically a team effort that involves individuals from various departments within a company. Here are some people who could potentially take the lead:
Chief Information Security Officer (CISO) – This individual is responsible for overseeing the company's overall security posture and ensuring that appropriate security measures are in place.
IT Security Manager – This individual is responsible for managing the day-to-day operations of the company's IT security program and ensuring that security policies and procedures are followed.
Network Security Engineer – This individual is responsible for designing, implementing, and maintaining the company's network security infrastructure.
Security Analyst – This individual is responsible for monitoring the company's systems and networks for security incidents and responding to security threats.
Security Operations Center (SOC) Manager – This individual is responsible for managing the SOC team, which is responsible for monitoring and responding to security incidents.
Chief Risk Officer (CRO) – This individual is responsible for identifying and mitigating risks across the company, including cyber risks.
Do we have the right amount of cyber insurance?
Determining the appropriate amount of coverage can be challenging, so how do you know if your organization has appropriate limits in place? To help determine the right answer, you need to quantify your cybersecurity risk.
Determining the right limits of insurance to buy for cyber risk involves assessing the potential financial impact of a cyber incident on your business. The following factors can be considered to determine the appropriate coverage limits:
Business size and industry: The size and industry of your business can determine the potential financial impact of a cyber incident. For example, a large financial institution may need higher coverage limits than a small retail store.
Types of data: The type of data you handle can also determine the level of risk and the amount of insurance coverage needed. Highly sensitive data, such as medical records or credit card information, may require higher coverage limits.
Cybersecurity measures: Your existing cybersecurity measures can help reduce the likelihood and severity of a cyber incident. A comprehensive cybersecurity program with strong controls may require lower coverage limits than a business with weaker controls.
Regulatory requirements: Regulatory requirements can also play a role in determining the appropriate coverage limits. Certain industries, such as healthcare or finance, may have specific legal requirements for cyber insurance coverage.
Risk tolerance: Finally, your business's risk tolerance can influence the amount of coverage you purchase. If you are risk-averse, you may want to purchase higher coverage limits than a business with a higher risk tolerance.
At Worthy Insurance, we utilize a cyber index calculator to help determine the appropriate limits of insurance to be sure your business is adequately covered. A cyber index calculator is a tool that uses data and analytics to estimate the potential cost of a cyber event or breach based on factors such as company size, industry, and the types of data stored. By inputting this data, the calculator can provide an estimate the financial impact of a cyber event.
This estimate can then be used to determine the appropriate level of insurance coverage to purchase. For example, if the estimated cost of a cyber event is $5 million, a company may choose to purchase an insurance policy with a limit of $5 million or more.
The cyber index calculator can also help companies identify areas of vulnerability and potential risks, which can be used to develop a risk management strategy and prioritize investments in cybersecurity measures. By using a cyber index calculator, companies can make more informed decisions about cyber insurance coverage and risk management.
What does Cyber Insurance policy cover?
The most significant cyber risks are privacy risk, security risk, operational risk, service risk, and social engineering risk.
Network security and privacy liability coverage can include both first-party and third-party costs, such as legal expenses, IT forensics, negotiation and payment of a ransomware demand, data restoration, breach notification to consumers, setting up a call center, public relations expertise, credit monitoring, and identity restoration. Privacy liability coverage protects your company from liabilities arising from a cyber incident or privacy law violation, such as legal expenses, fines, and penalties incurred due to a regulatory investigation by government or law enforcement, both federal and foreign.
Network business interruption coverage provides a solution for companies that face an operational cyber risk, which can occur when your network or the network of a provider that you rely on to operate goes down due to an incident. You can recover lost profits, fixed expenses, and extra costs incurred during the time your business was impacted. This includes loss arising from security failures, such as a third-party hack, and system failure, such as a failed software patch or human error.
Media liability coverage provides protection for intellectual property infringement resulting from the advertising of your services, including your online advertising and printed advertising.
One additional coverage option you should consider is social engineering coverage, which is designed to protect companies from funds transfer fraud situations. This coverage can be particularly useful if an employee is duped into sending money from your bank accounts to a malicious hacker, as is common in phishing emails.
Aside from the fundamental insurance agreements, several additional coverage options are available and crucial to ensure that your business has adequate insurance coverage. These enhancements to a cyber liability policy are not always available unless you know what to ask for, and if they are available, they are generally sublimated to an amount less than the full policy limit. Reach out to your insurance broker to be sure you are covered appropriately.
Does our insurance provider understand our industry and its risks?
Do insurance providers grasp the privacy and security requirements that HIPAA imposes on the healthcare industry, as well as the privacy and security issues that are unique to other industries, such as finance or education?
Working with a cyber insurance company that specializes in a specific niche can have several benefits:
Tailored coverage: A niche-specific cyber insurance company will have a better understanding of the unique risks faced by businesses in that industry. This allows them to offer more customized coverage that addresses the specific needs of your business.
Industry expertise: A specialized cyber insurance company will have a deep understanding of the specific regulations and compliance requirements for businesses in that niche. This means they can help ensure that your business is fully protected and in compliance with all relevant regulations.
Faster claims handling: A niche-specific cyber insurance company is likely to have experience dealing with the specific types of cyber-attacks and data breaches that are common in your industry. This can result in faster and more efficient claims handling, reducing downtime and minimizing the impact on your business.
Better risk assessment: A specialized cyber insurance company will have a more detailed understanding of the risks faced by businesses in your industry. This means they can provide more accurate risk assessments and make more informed decisions about coverage and pricing.
Improved security posture: Many niche-specific cyber insurance companies offer risk management services that can help you improve your overall security posture. This can include things like vulnerability assessments, employee training, and incident response planning, which can help prevent cyber-attacks and reduce the likelihood of a breach.
Cyber insurance is an essential tool for businesses in today's world. However, companies must ask the right questions to ensure that they are adequately protected. Starting by asking these five critical questions, you can help ensure that your organization is well-prepared to handle any cyber threats that come your way.
Interested in learning more? Please email us at  hello@worthyinsurance.com or call 773-945-9000.